Sciatica or sciatic pain is something many people experience. Sciatic pain presents as sharp shooting pain traveling down the back of the leg from the hip potentially all the way to your heel. It can be a very debilitating symptom for people, limiting how long they can sit, stand or walk comfortably without pain. What causes this pain? It is caused by the sciatic nerve becoming impinged by tight muscles in your bottom, commonly the piriformis muscle. The sciatic nerve runs right underneath the piriformis muscle and so when the piriformis muscle becomes tight and inflexible it presses down on that nerve. This causes those very uncomfortable sensations in the back of your leg. This is why Sciatica is also called Piriformis Syndrome.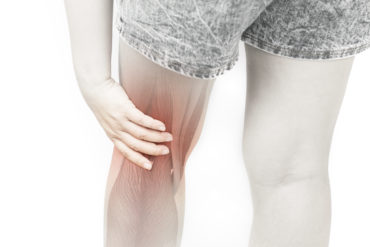 Luckily, physical therapy is a very successful treatment option for Sciatica, aka Piriformis Syndrome. Use of manual therapy, (massage, Graston, Instrument assisted STM), stretching, glute muscle strengthening, Functional Dry Needling, and modalities can decrease these symptoms and help prevent them from reoccurring.
If this sounds like something you may be suffering from, try this Piriformis Stretch. Begin by lying on your back with both legs straight. Bend your involved leg up and using your hands pull your knee toward your opposite shoulder without rotating through your back or lifting up off the table. Hold this stretch for 20-30 seconds at a time, performing two repetitions on each leg. For further treatment or education on Sciatica/Piriformis Syndrome please call Peak Physical Therapy today!